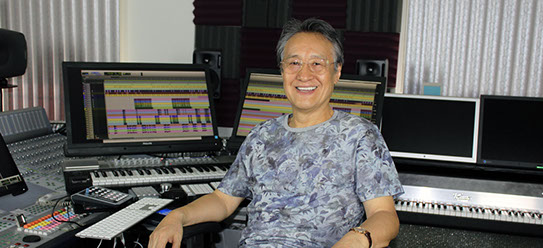 YUSUKE HOGUCHI
Composer
Arranger
Music programmer
Sound producer
GGP
B o r n i n T o k y o .
1964: Started working as a
professional keyboard musician.
1966: Attended Nihon Unive
rsity, College of Arts in Tokyo;
played keyboard, piano, and organ for 10,000 recording sessions; received multiple awards,such as the best hit song awards and composer awards for many years; served as board of director in J-SCAT which was a national association for song writers & composers in Japan; served as board of director in JASRAC for 10 years; a member of BMI( Broadcast Music, Inc), a United States performing rights organization.